Infant & Child CranioSacral Therapy
CranioSacral Therapy plays a very important role in supporting the health of newborns and infants.
Sometimes the birthing process can be stressful not only for Mother but also for Baby. Occasionally a birth is long or difficult, or some kind of birthing interventions are used, such as vacuum extraction or Caesarean section.
A newborn may have difficulty with:
The process of nursing or feeding

resulting in painful latch, ineffective suck (poor weight gain)

Colic

Constipation

Sleep issues

Chronic fussiness and crying.
A few sessions of CranioSacral Therapy can usually resolve these issues gently and easily.
Another feeding issue some babies may have is Tongue Tie or Lip Tie. Even after a successful surgical revision by a pediatrician or pediatric dentist these babies benefit significantly from a few CST sessions to resolve any remaining issues secondary to the Tie, and also to ease and support regained functioning.
"Avadhan was amazing! She got us right in regarding feeding issues. She was so great with our baby girl and I could tell she really cared about her. We have seen great improvements and I highly recommend Avadhan!"
Maureen Mischlich, Colorado Springs
Thanks to Avadhan, my infant is nursing better, having more regular bowel movements, and no longer screams in his car seat. I'm so grateful for the changes she has made through CranioSacral therapy.
"My two month old daughter was diagnosed as tongue and lip tied and not gaining enough weight and I swore I'd do everything I could to get this baby to breastfeed. As I researched the pros and cons of the revision, it was recommended that we do craniosacral therapy. I reached out to Avadhan via email to inquire about a consult. Avadhan responded within hours and got us scheduled very quickly. Despite being a mother of three, I felt like a first time mom and very concerned for my baby. Avadhan was so calming and reassuring of what I was doing as a mom. She helped me realize that I needed to trust my baby and my body. After the first session, my baby's suck improved tremendously. After the second session, her suck improved even more. I got weight checks and did weighted feeds and my little girl was now gaining weight!
I know Avadhan not only loves what she does, but also has a desire to connect with her patients. She cares for my daughter and me. She is flexible and very generous with her time and skill. I'm so glad I took the plunge and reached out to her. My experience with craniosacral therapy was nothing, but positive and I will seek more help from Avadhan."
Lara Piel, Colorado Springs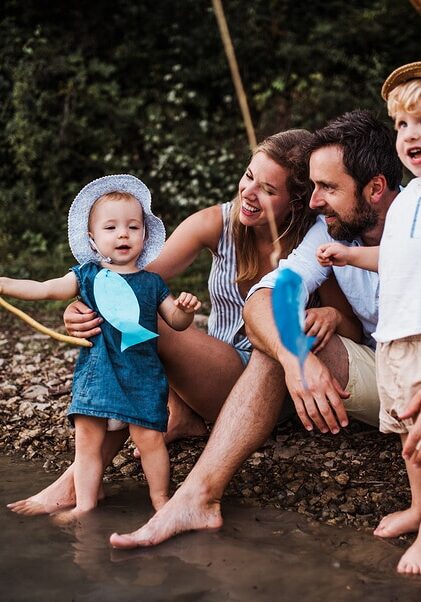 CranioSacral Therapy for Children
Autonomic Nervous System imbalance
Older toddlers sometimes develop behavior issues such as hyperactivity, which is often rooted in Autonomic Nervous System imbalance, and can wreak havoc within the family system as well as for the child. CranioSacral Therapy is very effective in addressing this nervous system imbalance.
Chronic ear Infections
Toddlers and older children may also develop chronic ear infections due to structural imbalances that may result from birth or from falls or accidents. These, too, respond to the gentle ministrations of CST.
Autistic Spectrum Disorder & Learning Disabilities
Some children develop Special Needs, such as Autistic Spectrum Disorder or various learning disabilities. These children also benefit significantly from CST, showing improvements in behavior and in function.