Dick's interest in and study of the body and healing began early; at age eight he was doing massage on his parents and friends, and he began studying Yoga at age twelve; he taught his first Yoga class in 1972.
In 1977, Dick became certified as a Polarity Therapist as well as a Touch For Health (Applied Kinesiology) Instructor. In 1978 he graduated from the Boulder School of Massage Therapy, and in 1979 he became a certified Rolfer®.
Dick studied CranioSacral Therapy beginning in 1982 with Dr. John Upledger, and has continued through the Advanced level. Dick is an Instructor of CranioSacral Therapy.
Dick's study of Acupuncture led to an Acupuncture License from the Montana Board of Medical Examiners in 1985, and recognition as a Diplomate in Acupuncture by the National Commission for the Certification of Acupuncturists. Continuing with his Acupuncture training, Dick entered a Doctoral Program through the University of Health Science in Hawaii, and was awarded a Ph.D. in Acupuncture in 1990.
While in Montana, Dick helped establish the Acupuncture Association of Montana, and served as Treasurer and Vice-President.
Dick has been professionally published, beginning in 1985 with his article "Physical Balancing: Acupuncture and Applied Kinesiology," appearing in the American Journal of Acupuncture. A second article was published in 1990 in the same Journal, entitled The Role of Connective Tissue as the Physical Medium for the Conduction of Healing Energy in Acupuncture and Rolfing®. In it, Dick's unique insights brought together his ongoing work in Rolfing and Acupuncture.
Also, Dick has produced educational videotapes in partnership with Dr. Donald Beans. They created "Physical Balancing" which is a synthesis of Acupuncture and Applied Kinesiology, and also produced "Acupuncture: Getting to the Point", a dynamic overview intended for both general public and professional education. Both are sold worldwide.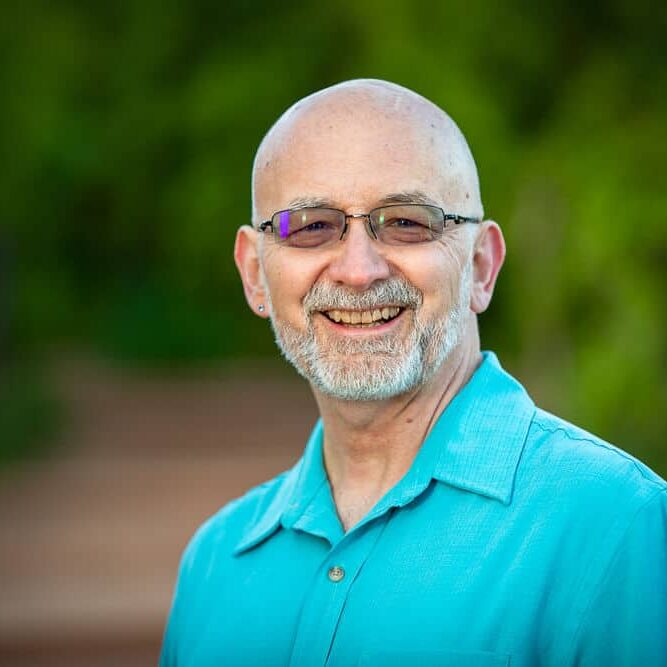 In 1991 and again in 1994 Dick led a group of students to China to study both the hands-on (Tui-Na) aspect of Chinese Medicine as well as the energetic (QiGong).
2000 began Dick's study of Somatic Experiencing with Peter Levine's The Foundation for Human Enrichment? Dick's enthusiasm has lead him to not only develop a regular Somatic Experiencing practice, but also incorporate this work into the hands-on work that he does. In 2004 Dick became a certified Somatic Experiencing Practitioner (SEP).
In 2002, Dick began an extended study of Prenatal and Birth Therapy with Ray Castellino, and completed his Foundation Training in 2004.
Dick is fortunate to share his office, practice, and his life with his beloved wife Avadhan.
Dick offers a free half-hour consultation: please call or text to set up an appointment.
Certifications
Certified Advanced Rolfer®
Certified Rolfing® Movement Therapist
Registered Movement Therapist (ISMETA)
Certified Homeopath (IFH)
Certified Somatic Experiencing Practitioner (SEP)
Licensed Acupuncturist (Montana, Vermont, Colorado) (with a Ph.D. in Acupuncture)
Graduate of Ray Castellino's Birth Process Training, Diplomate of Acupuncture (NCCAOM)
Upledger Certified CranioSacral Therapist (CST)
Upledger Certified CranioSacral Therapy Instructor (Upledger)
Upledger Certified Certification Examiner